You wouldn't believe, what I just went through!
Which of you would enjoy picking up the phone and hearing:
"Dina Toyoda? My name is [so and so], I am calling you from the Internal Revenue Service!"
The area code on the Caller ID was for Washington DC, but I didn't know it then. I listened quietly, as a man with a very pronounced Filipino accent struggled to convey to me that, there was a case initiated against me in the IRS and an arrest warrant issued.
My first thought was: why against me? Taka and I file jointly and so, the case should be against both of us.
The man realized that, I couldn't understand him properly and passed the phone to someone else, whose English was only slightly better: "Please, maam, write down this number [gives me a number]. It is a number of the warrant for your arrest. In about half an hour police officers will come to your door. They will handcuff you and take you into custody."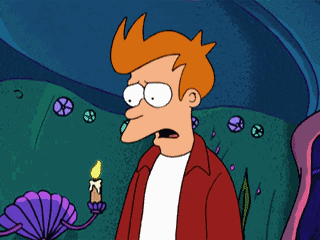 Now, I wrote some fiction before in this blog, and at least my sister got confused, thinking that it was real.
THIS TIME IT WAS REAL!
Blinking didn't help. I was awake and heard it all in my waking life. "What? What?!" - I stuttered. "What is the case against me? We filed taxes every year; didn't do any shenanigans, - just faithfully signed the pages prepared by our CPA agent!"
The guy on the other end of the line kept saying something about us having to go through the legal proceedings, which would cost us something like $20,000. I began to see the truth of what was happening!
"Give me your supervisor!" - I roared. Now he began to stutter: "Why? You can talk to me!" I was adamant: "SUPERVISOR! NOW!"
Another man took the phone: "How can I help you? " - he said. In a very short conversation with him I noticed a flaw: he called me Dina Toyoda, but my legal name is Dina Minsky Toyoda. The IRS would have known it, since I always file under that name.
Working at the theater in my youth taught me to project my voice. I don't envy the man who heard me bellow: "You, sir, are a cad and a charlatan! I am calling the police right now!"
To give him credit, he didn't blink (at least, I wasn't near him to see it): "Go ahead! They are on the way to your house right now!"
I hung up and dialed the police. A 911 (emergency) operator assured me that, this was a scam. By that time, Sonny and Roberta, both alerted by my hollering, were standing around me, looking concerned. The words IRS and arrest warrant seem to do it to people! I went to the kitchen and got myself a drink of water. I said to them:
"You wouldn't believe, what I just went through!.."