My head and the back of my eyeballs were throbbing. Pulse raced like a train. My neck, shoulders and arms tingled, and I didn't think that it was something simple, like acid re-flux!
The night before, Roberta came to tell me that, Park will come early in the morning to get some of his stuff. She seemed to think more of it than I. I am not afraid to look him in the eye and say, what I think. In the morning I woke her up. The moment that I put a bowl of cereal in front of her, we heard Park's key in the door.
"What's wrong with youR face? It looks bad!" - were his first words to Roberta. Since she just got out of bed, I thought that she
looked normal. "I look OK!" - she squeaked. He changed his tone to gruff: "No, - you listen to me!"
Park went into their room. Roberta got up and followed him. I don't understand their relationship. Most of the time, she simpers and says things like: "Alright, honey", and: "be careful, come back
quickly!" Then she tells me, she is afraid that, he would take her belongings or money. Now she went to watch, how he packed and what he took.
I continued washing dishes and preparing for the day. Today is Sunday. We were going to go to church. I wasn't worried even a bit that something untoward can happen.
Park went in and out of the room with Roberta following like a tail in his footsteps. I reminded him to be sure to leave the key to our house behind. He blustered for a minute, then said that he will.
As he dragged the last of his items to through the door, he added in the same petulant, abrasive manner: "
You
take care of Dr. Burson [Roberta]
!
Her face is not good today! You know, I'll report you, if something is wrong!"
Roberta lives with me for close to two years now. I took care of her, when she had to have two hip surgeries and convalesced. I was there for her, pretty much, day and night, while he lived in Korea. He only came here because he lost his job there. He soon left on a fool's errand: to study Oriental Medicine in a Las Vegas school. I say that, it was a fool's errand, because he was 73 at the time, without any means of financial support except Social Security...
He came back with his tail between his legs very soon after and began a campaign of persecution against me. He wanted to live in our house for free (Roberta pays a little money for rent and up-keep, but he never gives anything.), and to get the government check that I receive for taking care of Roberta! He stopped me from cooking or cleaning for her. He saved money by having free room and board - and ranted against us, his hosts!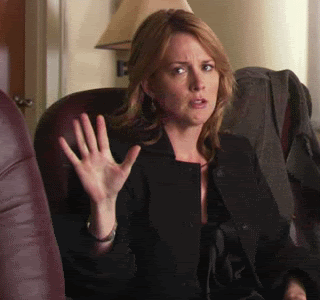 Now it came to a point when, even meek Roberta said:
"Enough!" He understood that, but it didn't stop him from poisoning the last interaction with me.
Hearing that he threatened me, I said: "D
on't forget,
I know everything about you. I can report you at any time!"
I wish, I was calm and collected. Instead, when he left, my knees almost gave out!
You know how, when you worry about something, that something might happen? I had a thought at the back of my mind
that, I was having a heart attack.
I
was quite sure that it was acid re-flux, though. I took some Pepto, but the symptoms didn't stop. I kept telling myself: "Any minute now everything will come back to normal".
It didn't. I sent Sonny and Roberta to church and tried to calm myself down. As soon as I laid down (after using "a little girl's room"), I began to feel better. Blessed sleep was right at my eyelids, when Taka came in. He started to question me regarding the whole Park situation: why Roberta didn't want to go with him, why Park threatened me, and what I did to deserve it (implying that I did do something). I felt my blood pressure start to rise again, stopped answering his questions and eventually drifted into sleep.
Upon awakening, I was totally (almost totally) OK. I still felt a bit shell shocked. Thank God, it's over! Wait, is it?..